MainMUN is a Model United Nations conference in Frankfurt am Main, Germany.
The conference is organized by a student initiative in cooperation with the MainMUN Foundation and the Goethe University in Frankfurt.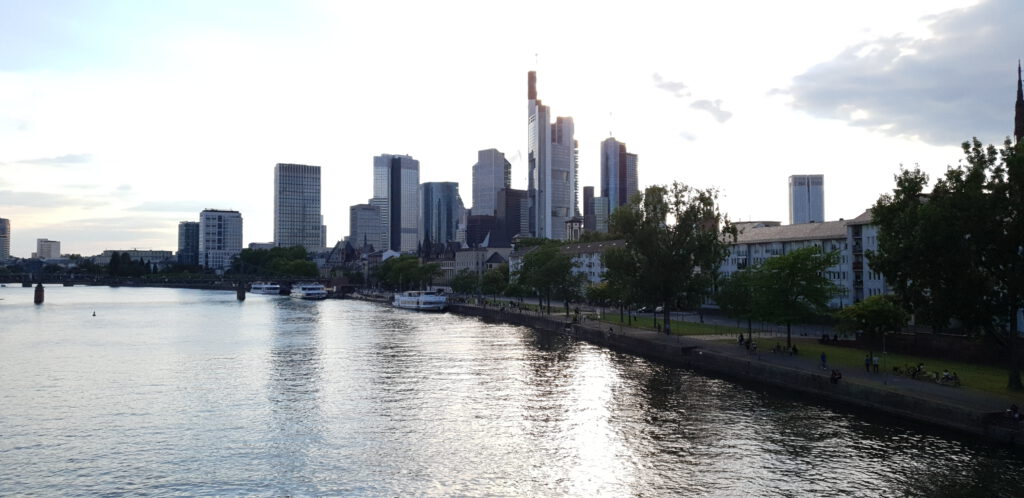 MainMUN stands for tolerance and open-mindedness in our interactions and with our conference, recognizing the importance of human rights in fostering a global community that respects the dignity and equality of all individuals.
MainMUN supports international cooperation and aims to bring students from around the world together to better understand the work of the United Nations. Additionally, we are committed to equipping participants with valuable skills, including diplomacy, negotiation, cooperation, and public speaking, especially in a foreign language.
We are dedicated to creating an enjoyable and safe space for everyone, as safeguarding human rights is at the core of our mission. This commitment is reflected in our decision to abstain from giving awards, as we do not want to encourage competitive behavior that may undermine the importance of working together to achieve high-quality resolutions.
Any behavior that causes harm to others or breaches their boundaries, including sexist, racist, homophobic, transphobic, ableist, classist, or similar attacks, will not be tolerated at the MainMUN conference.
Another significant value we uphold is sustainability, recognizing that preserving the planet, protecting the environment, and adopting sustainable habits are integral aspects of human rights. Therefore, we prioritize sustainability efforts, striving to reduce carbon emissions and organize a conference that aligns with sustainable practices to ensure a healthier and more equitable future for all.
Furthermore, we believe in establishing long-term partnerships, as collaboration is vital in advancing the cause of human rights. Our conference welcomes enduring cooperation with other Model UN organizations that share our commitment to human rights and the principles of the United Nations, working together to promote a more just and inclusive world.