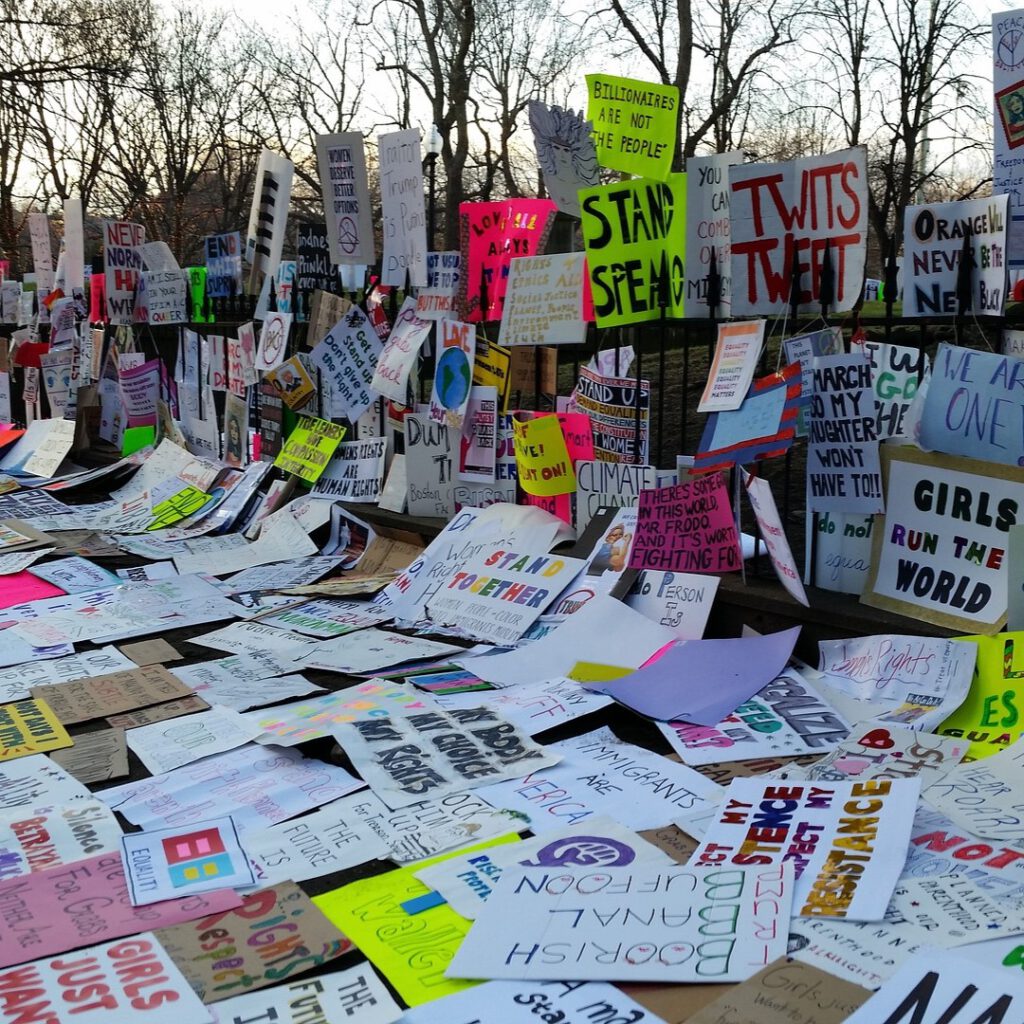 UN Women as a committee is still very young. Together with the United Nations Entity for Gender Equality and the Empowerment of Women, it was founded in July 2010 by the United Nations General Assembly (resolution 64/289). By introducing this new committee, the UN member states created a major breakthrough to reach the goals set by the United Nations considering gender equality and the empowerment of women. The newly founded UN Women combines the work of the four previously existing parts of the United Nations that worked on global issues concerning gender equality and women's empowerment. These were: "Division for the Advancement of Women (DAW)", "International Research and Training Institute for the Advancement of Women (INSTRAW)", "Office of the Special Adviser on Gender Issues and Advancement of Women (OSAGI)" and "United Nations Development Fund for Women (UNIFEM)".
UN Women works with governments, as well as other private and public institutions and entities to ensure gender equality. The committee pursues this goal by working on legislation and policies, but also on creating additional programs and services to support women´s and girl´s development. UN Women´s main roles are:
to act as a support system for intergovernmental debates concerning policies and norms.
to provide assistance in implementing the aforementioned standards and policies by offering technical and financial aid.
to regulate and monitor the UN system´s efforts to achieve gender equality and promote accountability.
The 2030 Agenda for Sustainable Development serves as a guiding document that UN Women applies to its efforts to implement gender-responsive solutions. The Strategic Plan for the year 2018-2021 outlines UN Women´s objectives to achieving their goals in the near future
1. Ensuring Access to and Legality of Reproductive Health Care and Reproductive Rights
Accessibility to reproductive health care is a significant factor in ensuring gender equality and is, thus, featured in target 5.6 of Sustainable Development Goal 5:  Achieve gender equality and empower all women and girls. While this attests to the importance and awareness of the topic, recent global events such as the overturn of Roe v. Wade in the U.S. which coincided with the overturn of §219a in Germany in 2022 paint the picture of unequal access to reproductive health services and reproductive rights. But the effects of these events cannot only be measured in their media coverage but also become evident through the United Nations Entity for Gender Equality and the Empowerment of Women Strategic Plan 2022-2025 where it states that "14. Women still do not have access to the full range of their sexual and reproductive health and rights" with "190 million women of reproductive age (15-49) who wanted to avoid pregnancy [that] were not using any contraceptive method."
2. Representation of Women in Higher Education Faculty and Executive Positions
Whereas women make up around 50% of graduates across different degrees (undergraduate, graduate, law and medical degrees), substantially fewer women are offered tenure-track faculty positions, full professorships or hold collegial presidential status. This issue occurs to be even more pressing when considering other factors such as the descendants of racial or ethnic minority women. Consequently, the issue of representation of women in higher education faculty and executive positions do not only align with SDG 5.5's target to ensure women's full and effective participation and equal opportunities for leadership at all levels of decision-making in political, economic and public life but also SDG 4: Ensuring inclusive and equitable quality education and promote lifelong learning opportunities for all.