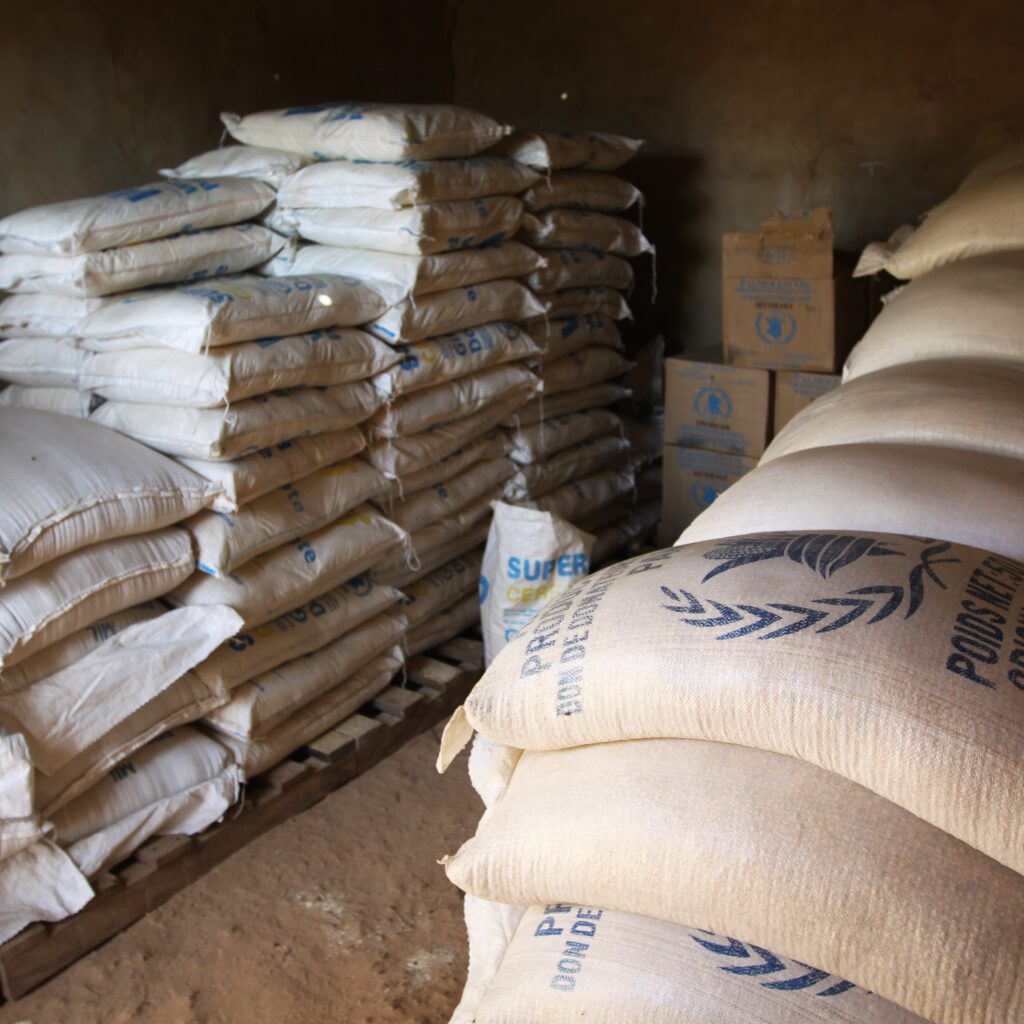 The United Nations World Food Programme
The World Food Programme (WFP) is a humanitarian organization of the United Nations that aims on assisting communities by delivering food in emergencies, improving nutrition and building resilience. The WFP was created in 1961 and it first acted in September 1962 after the earthquake in northern Iran, where it immensely helped the situation by providing more than 1500 metric tons of wheat, 270 tons of sugar and 27 tons of tea.  
Through combating hunger in conflict-areas the WFP was awarded the Nobel Peace Prize in 2020, while in 2019 WFP has assisted more than 97 million people in 88 countries. The main goal is to achieve zero world hunger by 2030, while also focusing on relief, rehabilitation, development–aid and on special operations. In fact, almost two-thirds of the WFP work is in conflict-affected-areas where people are more likely to be undernourished than those living in countries without conflict. Important to mention, is how the WFP supports school feeding and works with more than 100 countries to set up sustainable national school-feeding-programs. In fact, more than 17.3 million schoolchildren received nutritious meals and snacks from the WFP in 59 countries. Furthermore, the WFP helps economic growth within a society by supporting and boosting the smallholder market. Thanks to the WFP, smallholders gain an entry point to formal markets, are encouraged to form associations, negotiate better, sell more, lower their transaction costs and extend their customer base. A recent initiative of the WFP has been the minimization of waste and use of plastic.  
Governments are the principal source of funding for WFP, although also corporations and individuals donate regularly. 
Empowering Small Local Food-Related Businesses in Order to Achieve Zero Hunger
Thousands of men and women globally struggle every day to uphold a family business, earn enough money to be able to feed their family. Yet, there are still 690 million people that go to bed on an empty stomach each night.
Eradicating hunger and malnutrition and thus achieving Zero World Hunger is a massive challenge for the UN-World Food Programme.
Empowering small local food-related businesses can be the key to building a sustainable food system. For example, the smallholder Market Support system has been a project of the WFP for years and helped connect smallholder farmers to markets in over 40 countries. Raising the income and improving the livelihoods of small local food-related businesses such as smallholder farmers and grocery stores can have a large-scale impact on achieving zero hunger. One must however keep in mind the challenges that come with this. Most of the small business are not sufficiently funded and lack necessary tools on building a strong sustainable business.
Finding ways to resolve this problem is one of the goals of this topic, along with enhancing and strengthening the already existing measures on economic growth and development of local-food businesses.
Assisting Schools to be Able to Provide at Least One Healthy Meal per Student per Day
There is a strong link between education and nutrition. First of all, if a student eats at least one healthy meal per day, they will be able to concentrate better, therefore reaching a better graduation and then finding a better job. The economy could therefore benefit from the better education. Second of all, if the school is able to provide at least one healthy meal per student, the parents will more likely send their child to school, instead making them work or marrying them off. In this way, the school-meal provides an incentive for the parents to send their children to school, if  for example they are struggling otherwise to keep the children fed.
The task hereby is to support the schools and governments, so the meal is adjusted to the needs of the children locally. What can also be considered, is to focus on supporting the government to provide at least one healthy meal per student per day, without the aid of the WFP. Another aspect to consider when discussing about providing meals, is to include locally based companies to provide the meal or the ingredients, thus linking the first and the second topic together. Using small local businesses not only will help them and the students, but also takes sustainability into consideration. Because when the food is locally grown and processed it helps the environment.
To sum up, providing at least one healthy meal each day for every student could encourage children to attend school and already enrolled students to stay in school whilst giving them the chance for a better academic career. Last but not least, it will simultaneously strengthen small local food-related businesses.
Chair World Food Programme
Chair World Food Programme